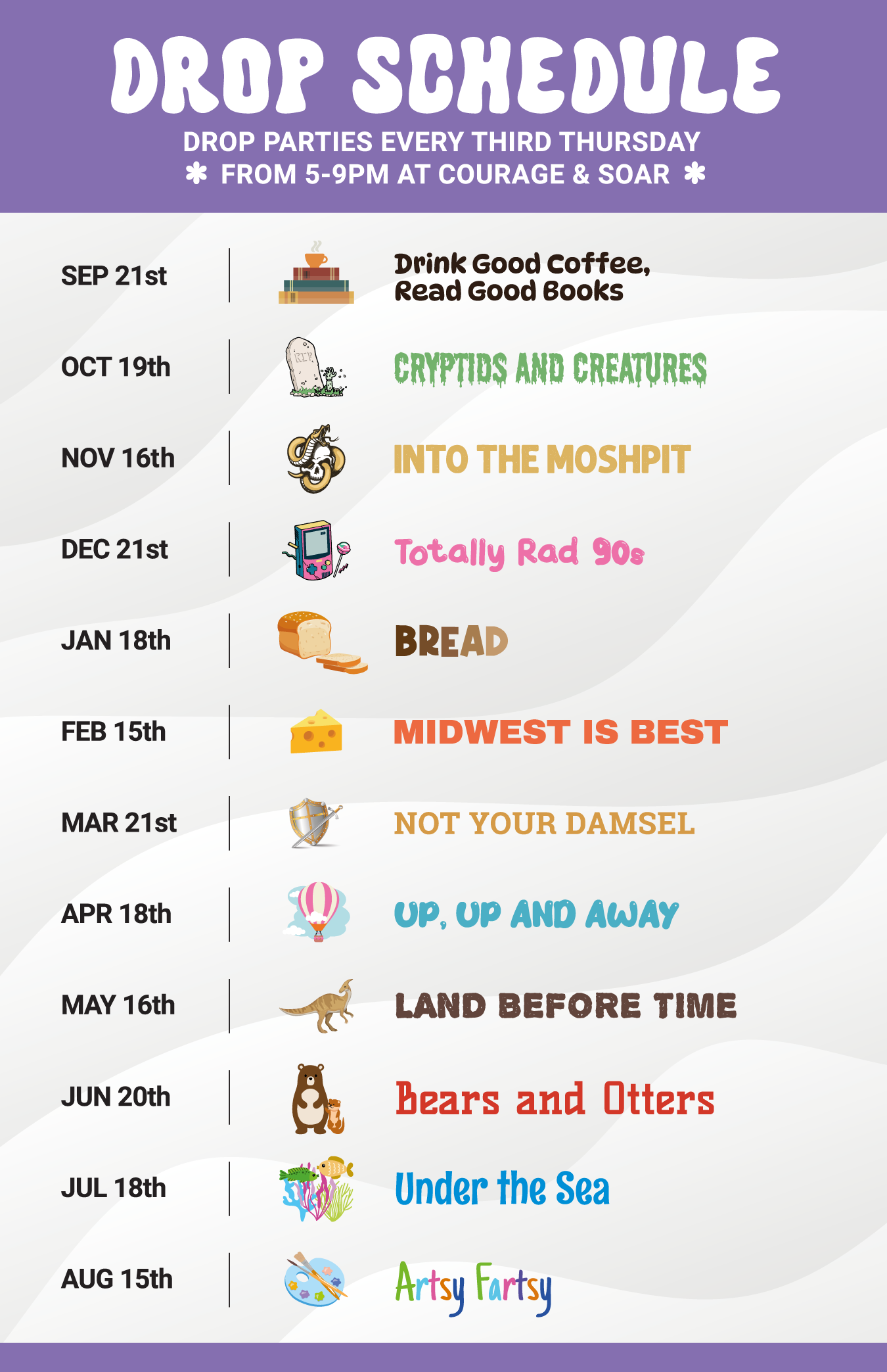 Come hang out every Third Thursday from 5-9pm at Courage & Soar. We'll be launching a new drop every single month around a fun theme. It keeps the store fresh and gives you plans for Thursday night.
So check out the schedule, mark your calendar/planner/hand for an upcoming drop party. There will be free giveaways, refreshments, and fun activities. Sometimes there are event kittens to pet. 
Check out our Facebook page for specific event details.
Littlefoot Coffee Tasting Event | Saturday, Oct. 14th | 1:00-2:30pm
Come experience a coffee cupping with Littlefoot Coffee Roasters. They'll guide you through tasting a selection of their small batch, single origin coffees, and you'll learn how to appreciate coffee in a whole new way. This is a free event, but please reserve a seat as space is limited.